Disruptor Series
4Q Topic: The Future of Energy, Part II
Investment Implications of the Energy Transition
Presented by Jody Gunderson, Luke Pryor, David Wheeler, Rick Brink
The renewable energy transition won't be linear, and it won't be smooth—reinventing a global energy system in just 20 to 30 years is a monumental task. The "how" was the main topic in AB's recent Disruptor Series installment, The Future of Energy.
In the latest installment, The Future of Energy, Part II, Rick Brink, AB's Chief Market Strategist, and an expert panel turns the focus to the massive investment implications from reengineering a century-and a-half-old energy system. Rick and an expert panel explored topics including: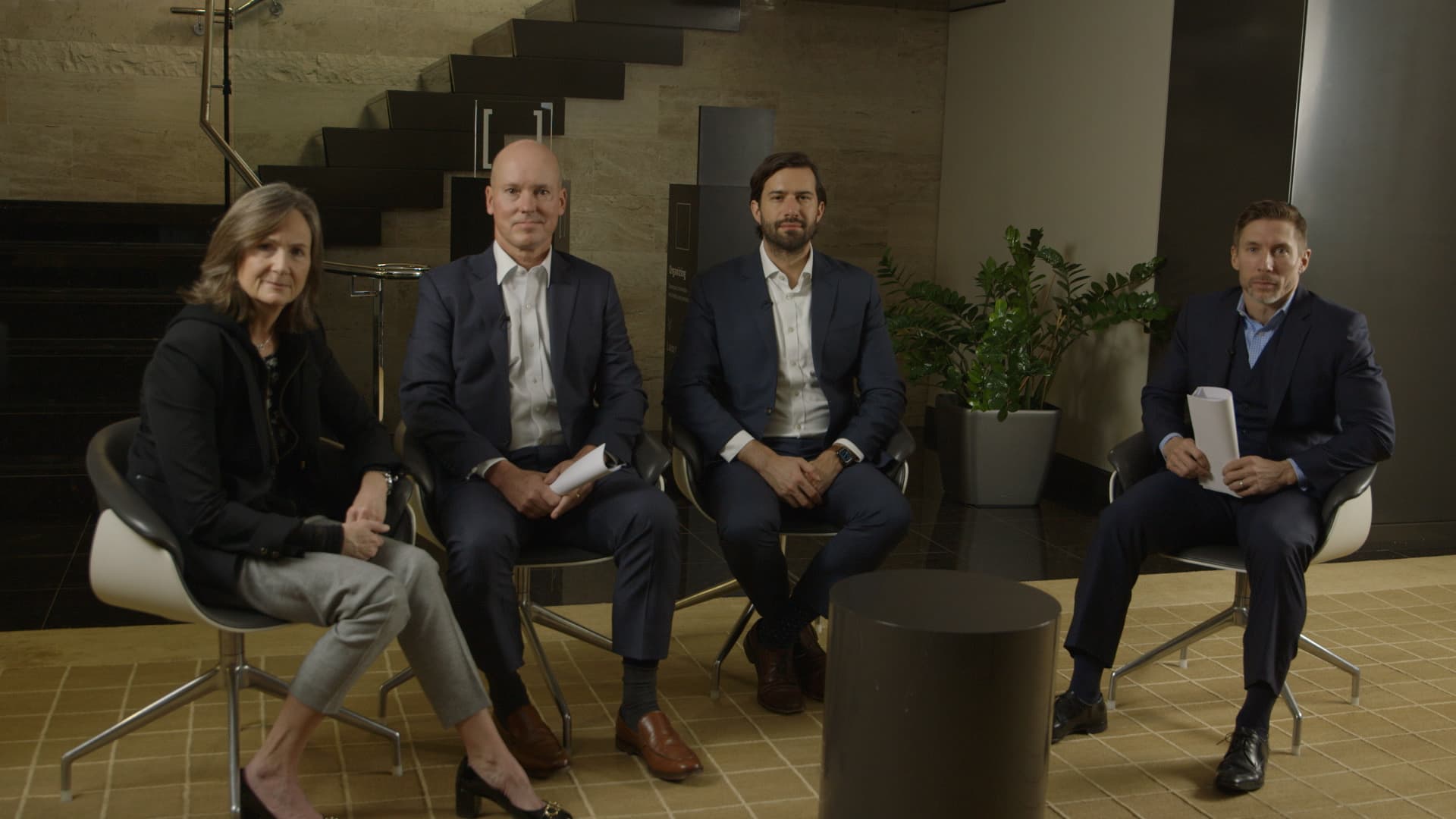 Headline renewable sources like solar, wind and hydroelectric power offer compelling investment opportunities—but not every competitor will win. And a lot of brick-and-mortar infrastructure is needed to support the spread of green energy.

Translating clean-energy sources into consistent power delivery will require massive investment. Ramping up storage capacity for intermittent sources like solar and wind is critical. So is connecting clean energy to a new-look power grid.

Clean hydrogen and nuclear power, key areas of interest from the first session, will get a closer look. Panelists will explore the underlying technologies and what's needed to enable broader production and adoption.

As recent events have shown, fossil fuels are still a key part of transition, but investors must factor in that the value of fossil fuels will change. Also, traditional giants have gotten into the green-energy game, using their resources to pursue avenues including geothermal, hydrogen and biofuels.
Get Distinct Perspectives on Critical Issues
Quarterly insights and events from the Disruptors Series