Disruptor SeriesSM
A quarterly insight and event series providing distinct perspectives on critical issues facing the capital markets

4Q 2022: Investment Implications of the Energy Transition
The renewable energy transition won't be linear, and it won't be smooth—reinventing a global energy system in just 20 to 30 years is a monumental task. 
In the latest installment, The Future of Energy, Part II, Rick Brink, AB's Chief Market Strategist, and an expert panel turns the focus to the massive investment implications from reengineering a century-and a-half-old energy system.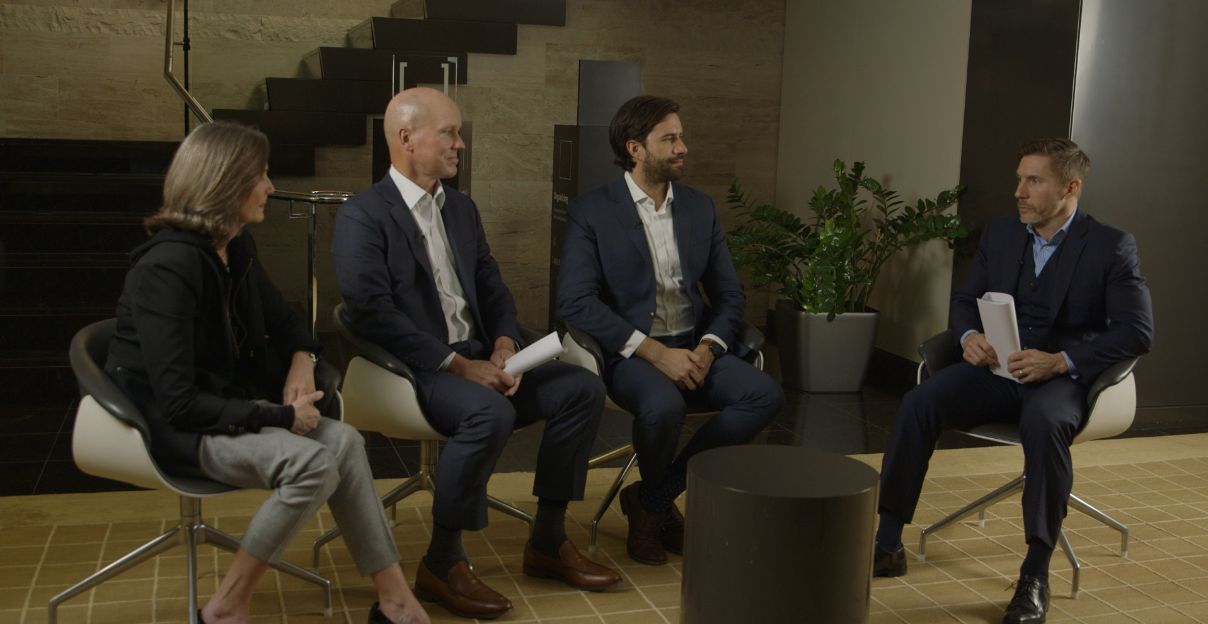 Which headline renewable energy sources, like solar, wind and hydroelectric power offer compelling investment opportunities.

Options for translating clean-energy sources into consistent power delivery.

What's needed to enable broader production and adoption of hydrogen and nuclear power.

How will the value of fossil fuel companies change as we transition to other energy sources.
Get Distinct Perspectives on Critical Issues
Quarterly insights and events from the Disruptor Series 
The information on this website is general communication and is educational in nature. It is for informational purposes only and is not designed to be a recommendation of any specific investment product, strategy or plan design or for any other purpose. Unless specified, examples used in the materials or online tools are completely hypothetical. By providing this information, neither AllianceBernstein nor its employees have the responsibility or authority to provide or have provided investment advice in a fiduciary capacity. Commentaries and opinions provided should not be construed as suggestions for taking or refraining from any course of action and should not be viewed as investment recommendations; they are provided as part of the general marketing and advertising activities of AllianceBernstein. Please contact your financial professional for investment advice tailored to your specific needs.